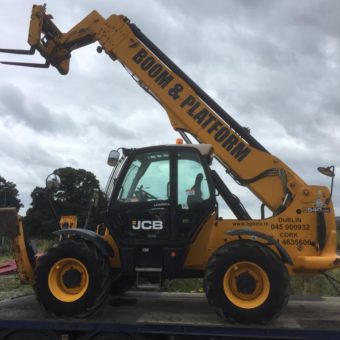 Teleporter Hire – If you have a business in the constructions sector, then you must know just how important it is to have access to the outer part of a building. This sometimes means sending members of your team at considerable heights. As it is easy to tell, you would want to know that your employees are working in safety while being able to perform the assigned tasks in a correct and professional manner. For tasks that need to be performed up high, you will need a teleporter hire. Such a piece of equipment will allow you to do everything your customer requires, without worrying that you won't have the equipment needed to perform what you were asked to do as a service provider.
Teleporter Hire – Choice
When it comes to teleporter hire, you must know that our company is a reliable collaborator in this sector. At Boom & Platform Hire Ltd. we provide a variety of rotating teleporters to our clients. Just let us know what you need and how you plan to use a teleporter, and we will deliver the best piece of equipment we have for your particular task.
Teleport Hire – Flexibility
With the help of a rotating teleporter, nothing will seem too difficult to complete. You will be able to move and install it precisely where you need it. Our teleporters are extremely easy to use and will give you the degree of professionalism needed to rise to the expectancies of your clients. With the support offered by our teleporters and other plant hire equipment, you will be able to widen the horizons of your company, growing your business without having to make massive investments in equipment.
Teleporter Hire – No Long Term Investment Required
Why spent a considerable amount of money or take a loan to get equipment like teleporters, when you can simply opt for a teleporter hire and be both time and cost effective? If you have the opportunity to provide additional services than the ones you currently offer to your clients, don't stifle your business growth by not having immediate access to a teleporter. You don't have to go too far to find reliable teleporter hire….
Teleporter Hire – Contact The Boom & Platform Hire Team
So, if you need teleporter hire or any piece of plant hire equipment see our catalog, don't hesitate to contact the team at Email (dan@bphire.ie or fiona@bphire.ie) or call the team in Dublin or Cork on: 045 900 932 or 021 463 5600. and let us know how we can be of service.