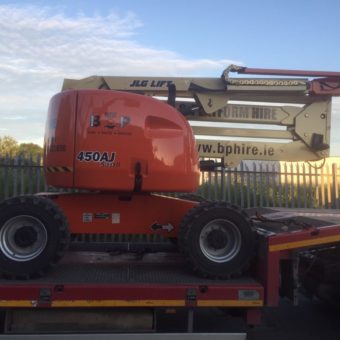 On its way!! Recently Refurbished JLG 450AJ Diesel Boom Lift.
Some photos of a recently refurbished JLG 450AJ Diesel Boom Lifts, heading to a Cork based Pharmaceutical company for a good two year stay.
Contact the Boom & Platform Hire team today for any long term hire requirements. Boom & Platform Hire 'the access platform company you can trust'.