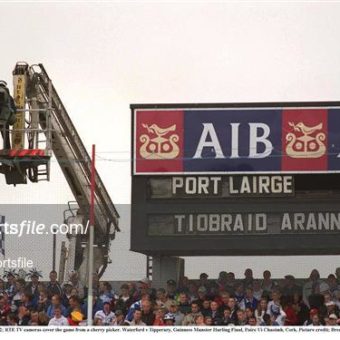 Cherry Pickers are commonly grouped and referred to as Aerial Work Platforms (AWP).  And one machine within that AWP group is a Cherry Picker.  But first what exactly is a Cherry Picker?
What is a Cherry Picker
In simple terms instead of installing a costly permanent elevator, companies will rent a cherry picker machine that will provide temporary access.  Fixing an electrical pole, replacement of an outdoor advertisement, cleaning windows, etc.  On top of the height access advantages, Cherry Pickers can also include electrical power outlets, compressed air connectors for power tools and also has space for two or more people and even materials.  With that in mind how are cherry pickers used in day to day activities outside of the construction industry…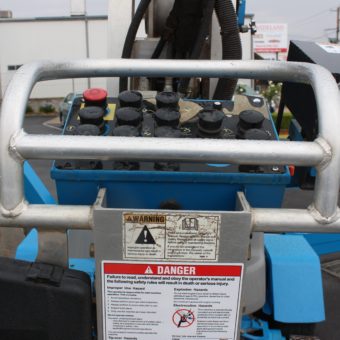 Cherry Picker – Day to Day Uses
Hollywood!!  Mount camera equipment on a Cherry Picker and you will get some great landscape shots from a height.  Cherry Pickers are also used for lighter as you can see in the image below. You may have noticed of late more use of camera drones, but still Cherry Pickers are used quite a lot on film sets.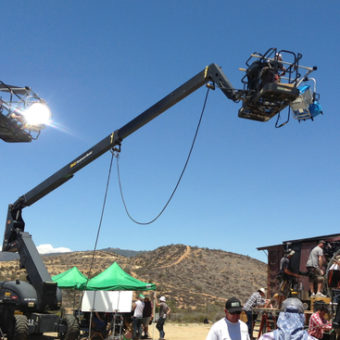 The League of Ireland or any GAA matches in the qualifiers or leagues, keep a look out for the SKY and RTE Cherry Pickers around the pitch!!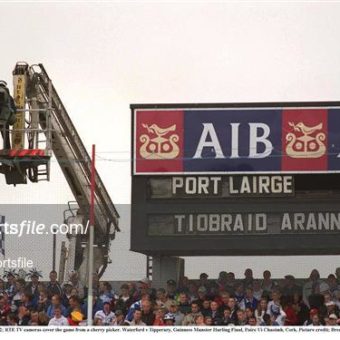 The fire brigade, not just using the cherry picker to gain height in order to tackle a fire, but sometimes used to save a cat in a tree or on rare occasions safely bring people to ground floor.  This pet rescue cost 4K, you can read all about it here!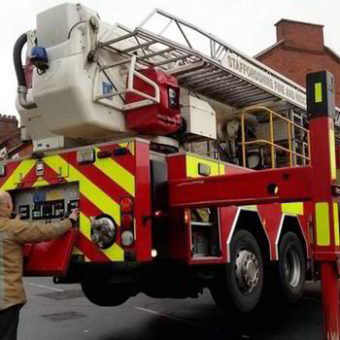 Tree trimming for overhead wiring, which has to be done to ensure the telephone and internet wires do not get damaged.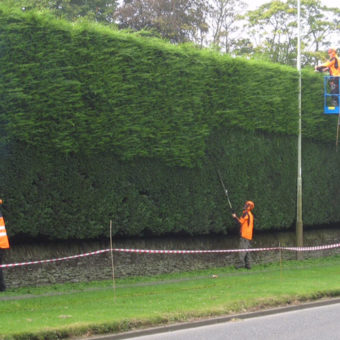 And of course, who hasn't seen a Telephone or Internet company high up fixing the exchange.  And especially after a storm fixing the poles, or changing lights on the road, see: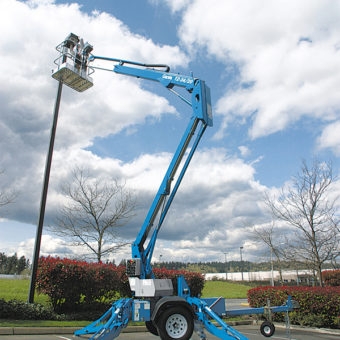 You might see a cherry picker tucked away on a farm yard which might be used on a farm or in agriculture, such as fruit picking,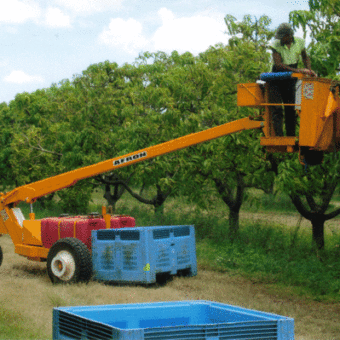 Need a Cherry Picker? Contact Boom & Platform Hire Today
At Boom & Platform Hire we have a wide range of Cherry Pickers, see our full range here.  We are here to help you at all times and for all your needs, so contact us today. At Boom & Platform Hire we have been providing professional plant hire services for almost 30 years, we have key depot locations in Dublin and Cork and the engineers at hand if any problems arise. Email or call the team in Dublin or Cork on: 045 900 932 or 021 463 5600.